Web Design
Made Simple
Let us bring your website into the new age with fast page speed, on-page SEO, and creative design all for one simple price.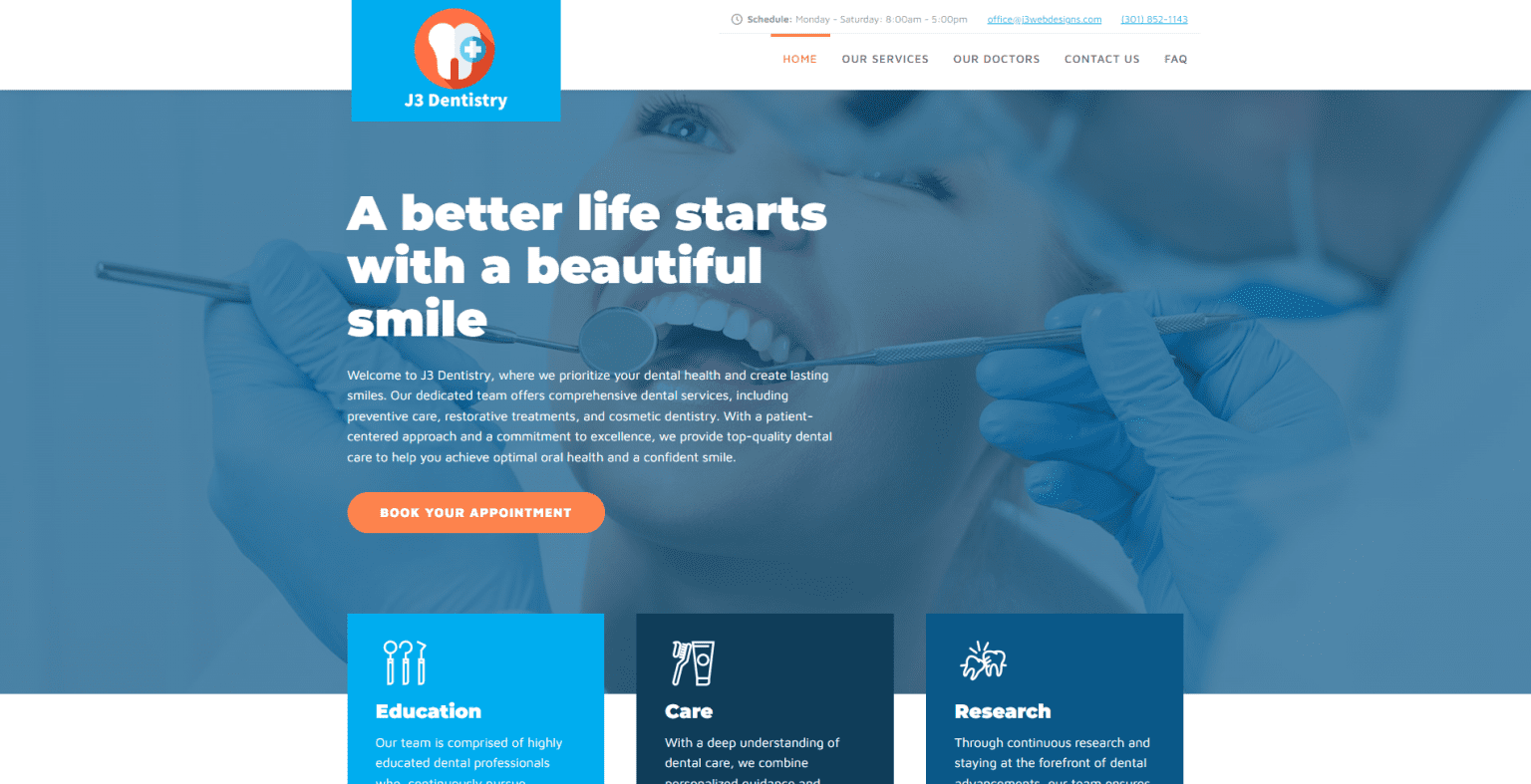 Services
We offer end-to-end simplified website creation, design, and optimization. All while providing personalized customer service with unlimited updates for one simple price.
Free Monthly Website Reports
Get a free monthly report emailed to you directly to access all of the details about your website.
Track visits, page views, and trends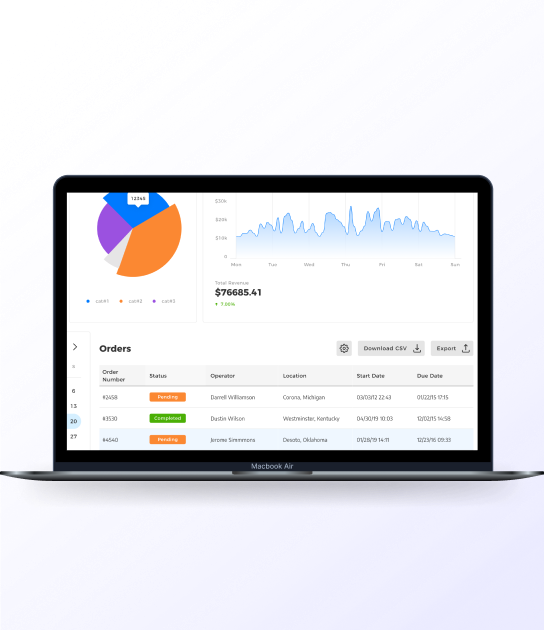 View Our Portfolio and Example Sites
Local Business
Let us create powerful landing pages to give your local business a professional feel and enhanced online presence.
View Example Site
Medical Professional
Power up your business with professional user experience design & custom content.
View Example site

Home Service Contractor
Get more customers finding your business when searching for a service in your area with location based landing pages.
View Example Site
Pricing
Pricing Made Simple
Premium
Starting at
$499
/month
Get Started
No credit card required
Frequently Asked Questions
Lifetime Support
You never have to worry about your website. We handle all of the updates, changes, and security so you can focus on your business.
100% Money Back Guarantee
If you're not satisfied with your website build within the first month of it's creation, we'll refund your first month's payment.
Reliable Customer Service
We provide unique customer service and support. You'll be assigned an account manager, who you can speak directly with during business hours. However, you're able to message your account manager directly via our customer portal 24/7.
Customer Portal
All of our customers have 24/7 access to a customized portal. There, you can message your account manager with any questions or concerns. You can also upload any text, media, or design changes you'd like updated to the website.
In 2023, every business needs a website. Even if you don't sell products directly on your website, it serves as an online/ digital store front for you to showcase your business. Possible clients look at your website and compare it to your competitors when making a buying decision. By having a well-designed and professional website, your business will generate more lead conversions into sales.
Is there an initial build-out fee?
No, there is no initial build-out fees. After deciding on a design together, we'll get to work and build your website. It will go live after we receive your first month's payment.
A contract is required in order for us to get to work. Communication is key, and a proper contract sets the stage for professionalism and security.
What if I don't want to pay monthly?
Our standard monthly plans are non-negotiable. However, if you're looking for a larger or more unique website build, we can always create a plan together. Book a consultation call with us today, and we'll discuss your plans.
What do you build your websites with?
We build all of our websites using WordPress. This gives us the ability to work quickly while creating beautiful and efficient projects. Business never stops moving, and there's no time to waste when you're trying to create more sales and conversions.
How do the "unlimited updates" work?
Our unlimited updates offer gives you the ability to send us text, media, and design tweaks you'd like changed on the website. You can submit your changes to our design portal, and we'll get to work on them. However, we never recommend a complete website rebuild as this can deter Google rankings and drastically slow down SEO.
What SEO will you provide?
We will provide all of the on-page and technical SEO (search engine optimization) your website needs. This includes content, keywords, tags, internal links, image optimization, meta data, page speed, site structure, sitemaps, indexation, and structured data. We do not provide off-page SEO. This includes backlinks, guest posting, social promotion, listings, and PR. However, we can refer you to a great off-page SEO specialist. We go over SEO more in-depth on our blog, there we'll explain why we do or don't provide certain aspects of SEO. We highly recommend you speak with us, and research before hiring anyone to perform SEO on your website, as there are many scams online.
What is the website build time?
Website build time depends on the plan you choose, as well as your design and content preferences. Most builds take between 24-72 hours. Once we receive your first monthly payment, your website will be live and ready to drive more sales for your business.
Have questions?
Call us today and we'll create a custom plan for you.
Call Us Now